I sit here on this last day of 2011 to work on this post I realize that it was not a great year for my personal it was and exceptional one for Manny and Marcuz.
Manny became the first therapy ferret in our area and has been a hit at the local care home.
Marcuz and Manny showed a lot of people that ferrets are indeed trainable and are willing to walk on a leash to be able to have some great adventures.
We placed 1st in our category in our first pet parade. While showing that ferrets can stylish and that some are willing to wear clothing. If only for a little while.
We went to Blog Paws and had a ferret invasion with
Snot Face Critter and his hooman.
Manny and Marcuz were also part of a news story that dealt with animals dressing up for Halloween and had their pictures splashed across the net from the photo shoot they were part of.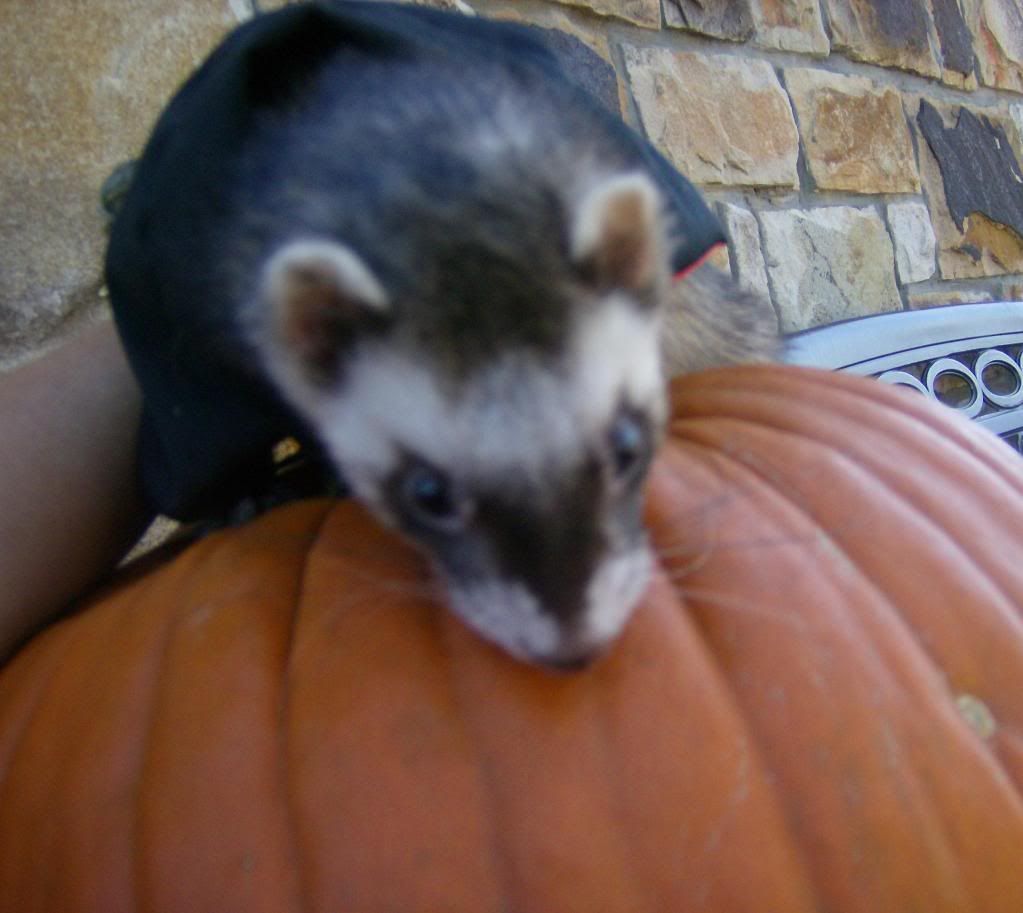 Manny and Marcuz both turned a year old this year and helped to raise nearly a thousand dollars for Hearts of Ohio Ferret Rescue and Association.
We were Santa to Murray of Fox Valley Ferret Rescue.
This year also saw a new addition on Enlightened Ferret. Featured ferrets from the Pet finder site. We can only hope that those featured on the blog found their new forever homes.
Now we are looking to the New Year and what it might hold for us.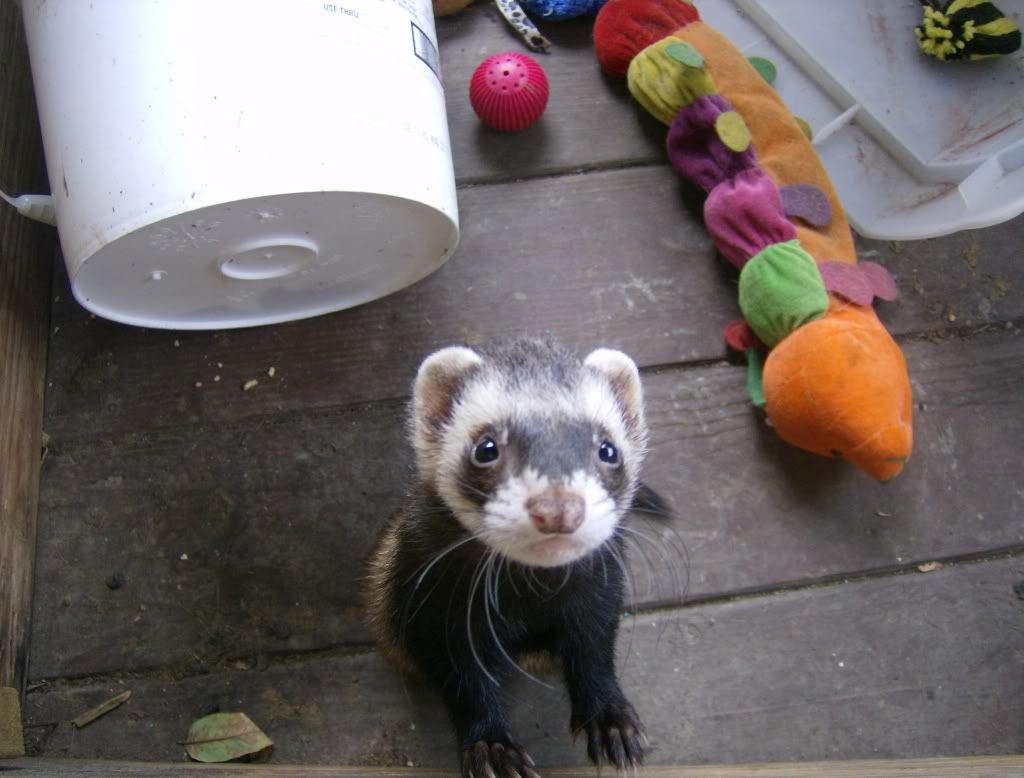 Manny will turn 2 on the third of January and there may be a birthday pawty for him on twitter with a few prizes.
We would love to see our Etsy store take off and be able to feed the boys at the very minimum.
Blog Paws is a given but we are hoping to do a lot more traveling this coming year than we did this last one. *paws crossed*
We will again celebrate Senior Ferrets and our blog's anniversary in June with an Outlaw pawty.
We will try to keep our first place win for a second time in July at the pet parade
August may see us attending the Buckeye Bash
October we will make an appearance at our local feed store's Halloween celebration and hopefully make it to Bark World.
We would like to be Santa to more than one ferret this year along with helping Hearts of Ohio Ferret Rescue and perhaps one other ferret shelter.
We have received a lot of praise for helping others learn about ferrets this last year from those that got to meet Manny and Marcuz in the fur while at Blog Paws and on Twitter.
Many make resolutions now about what they will/won't do this coming year.
I normally don't as they often get forgotten about but this year my one resolution is to do better with posting on Enlightened Ferret even when things get out of hand or try to overload me with work. My two worst months are November and December.
What would you like to see Enlightened Ferret talk about this coming year?
What do you want to know or have discussed?
Dear Sponsors/Brands even if you don't think they are ferret related we would still like a chance to do a review of products or even giveaways. Our main focus is Ferrets but as long as it is somehow related to pets Enlightened is willing to check it out.
Leave a comment, suggestion, or a valid question in the field below and you never know what might show up on Enlightened Ferret.
Disclosure: I am a ferret owner all information on this blog is researched and verified to the best of my knowledge. Sometimes the information may be out of date or from another country. At this time I do not get paid by any of the products/services I review except in the product or service and are always carry a disclosure of what I have/not received.  All photos unless otherwise noted are mine. If you do borrow one please link back to Enlightened Ferret and give credit to AmyJo Casner for the picture.
Have a Chittering Good Last Day of 2011,
Jo