Hiya I am Diamond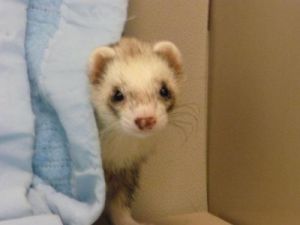 and I am Prince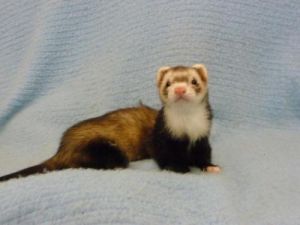 wez are two young boyz looking for a new forever home with lotz of toys, a blanket or two, and a hooman which to shower with our love in or around York, PA.
Our first hooman had to move and wez couldn't go along so wez were brought here to the YC SPCA they are nice hoomanz butz they are busy.
Wez would prefer to find the same forever home as wez have been together for most of our young livez and are considered bonded. Which meanz wez might get depressed if wez are separated.
Do youz need a couple of richly named buddiez to love youz this holiday season? Or do youz know someone who needz some cheering up? Please come check uz out at the YC SPCA.
Disclaimer: I receive no financial incentive to promote these guys or any other featured ferret. I believe that all animals belong in a forever home and not be homeless.
I pick from the many ferrets on the Pet Finder site based on picture, information given, and age. While I am a supporter of senior pet adoptions, I know that not all people are willing or able to deal with the health issues a senior pet may have.
Please before you adopt know what you are getting into. These little ones have already lost a home though no fault of their own they shouldn't have to lose another home because of misunderstanding of the breed.
Have a Chittering Good Day,
Jo